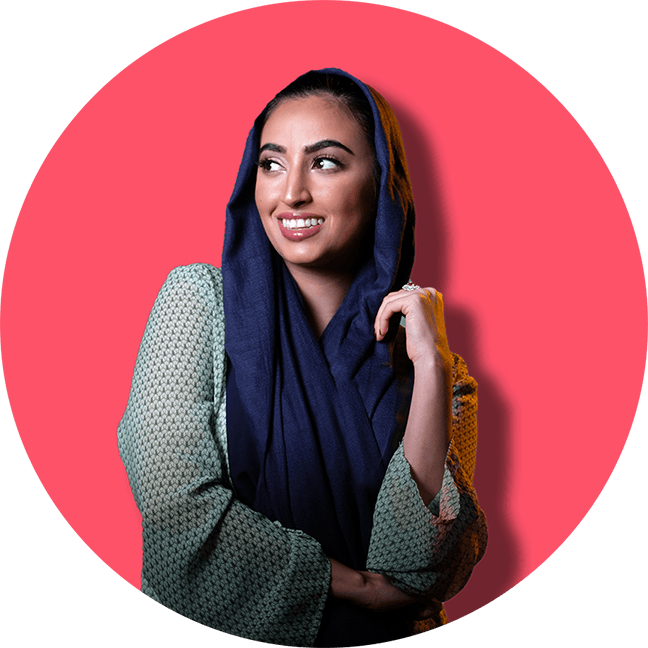 Founder and CEO of Blossom Accelerator
Emon Shakoor (إيمان عبد الشكور) is a neuroscience researcher turned technology entrepreneur and startup catalyst. She has mentored hundreds of startup companies and has worked to help them raise millions in seed stage funding. She is currently the CEO & Founder of Blossom Accelerator, Saudi Arabia's first tech-inclusion and female focused accelerator. The company provides founders access to community, network, educational resources as well as curating investment opportunities. Blossom Accelerator focuses on inclusivity as it not only leads to greater innovation but yields higher economic returns. Emon also serves as an Advisory Board Member at OQAL, Saudi Arabia's largest Angel Investment Network.
Prior to her career in Entrepreneurship and Acceleration, Emon obtained her bachelors in Cognitive Science from UC San Diego and was a neuroscience researcher at the University of California, San Diego investigating the role of mirror neurons in social cognition. She also worked at PAREXEL where she led and managed hundreds of Pfizer clinical drug trials across North America. Emon is a Jeddah Hub, Global Shaper and was appointed as the delegate of 30 Under 30 group at the Annual Meeting of the World Economic Forum in Davos, Switzerland. She is a TEDx and regular public speaker on topics such as Neuroscience & Innovation, Technology & Entrepreneurship, Startup Investment, Youth & Women Empowerment as well as Equity & Inclusion.
She has been featured on the cover of Harper's Bazaar Arabia and various other outlets such as Yahoo Finance, Washington Business Journal, Entrepreneur Arabia, Arabian Business, MBC, Arab News, Okaz, Saudi Gazette, amongst others. Her mission is to build a bridge between Saudi Arabia and Silicon Valley and her vision is to empower millions of founders and entrepreneurs and build a better connected and more collaborative world.
Hire Emon Shakoor to speak
Emon Shakoor is a TEDx speaker and is regularly invited to speak at conferences, forums, companies, universities and various events. Past companies that have invited Emon to speak include: